Transcription of Crystal Energy – Guitar solo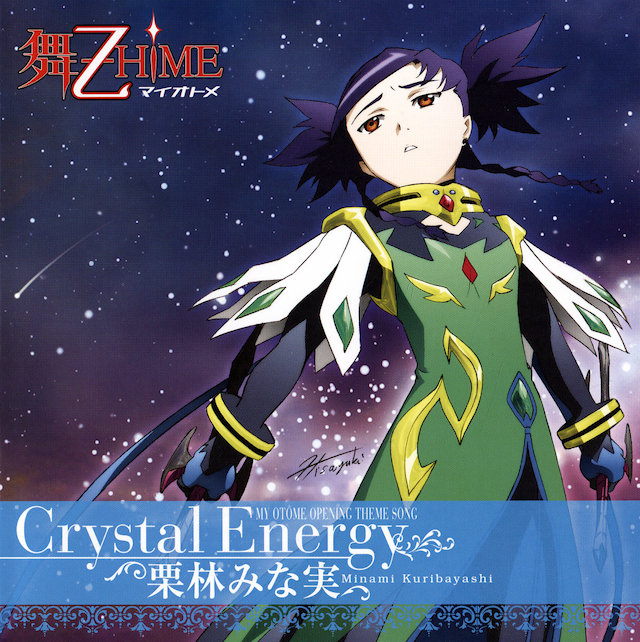 Crystal Energy is the second opening song of the anime Mai-Otome (舞-乙HiME). I decided to transcribe the guitar solo in the middle of the song because I liked its fast but relatively regular melody.
Technical info: This passage of the song starts at 02:54 in the original song. The song is in the key of B major with some accidentals. The tempo is 134 BPM. With its strings of sixteenth notes, the peak note rate is 8.9 Hz.
Download
Notes
The transcription to sheet music, the MIDI output, and the Ogg Vorbis rendering are made by Nayuki. The original song is not made by Nayuki. The image is the Mai-Otome OP2 CD album booklet cover, not made by Nayuki.
The CD album is Crystal Energy, catalog code LACM-4247.
More info