RollerCoaster Tycoon saved games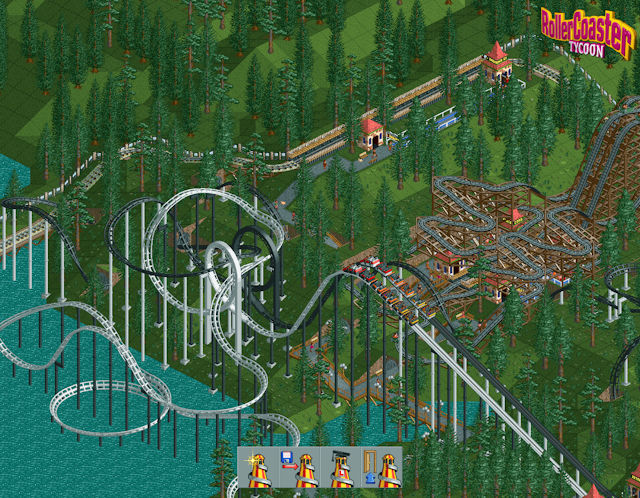 Here is a collection of my RollerCoaster Tycoon saved games. For each scenario, two saved games are provided:
Beginning state

Saved immediately at the beginning of the game, these let you visit scenarios that you haven't unlocked yet. This doesn't take any work or creativity, so I take no credit for the blank games.

Near-completion

These are well-built theme parks made by me (Nayuki), saved just 1 or 2 days before the scenario goal is assessed. This lets you load the game, wait one minute, and quickly beat the scenario. Or you can demolish everything and play the level with a lot of money and researched rides instead of starting from scratch.

I didn't try to maximize the number of rides, guests, money, creative designs, or anything – these games are merely meant to prove that I can beat the scenario. Each one took about 2 to 4 hours of time to finish. In scenarios where land or construction rights are available for purchase, I try to spend as much money buying them up as possible. Funding for researching new rides is always set to maximum, but the research is never exhausted at the time the game is saved.

All of these scenarios were completed by me in summer 2015 (... which was 16 years after the game was released).
Note: Mega Park is the final scenario that is revealed after all 21 normal scenarios are completed. It does not have a goal, and thus cannot be beaten.
Download
If you repost these scenarios, please credit Nayuki and link back to this web page as a courtesy. Thanks!
---