How to batch-tag photos on Facebook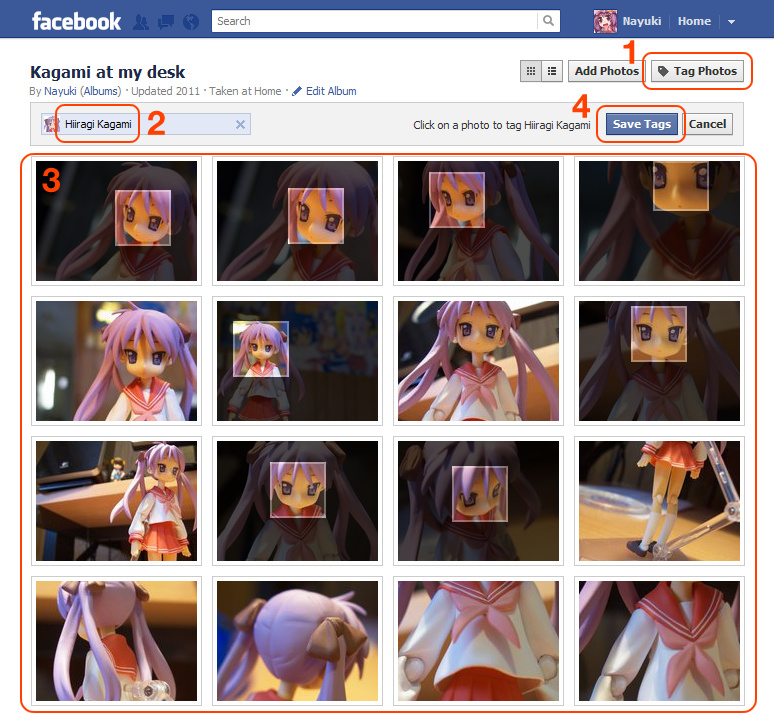 Note: This guide was correct in the year at the time of publishing. But since then, the Facebook web user interface has changed many times, facial recognition was added to make the process slightly easier, etc.
Do you like to tag friends in photos on Facebook? Sometimes after a social gathering, there are many uploaded photos of many people. Going through each photo and tagging each person in it can take a lot of time and effort. But as you'll see, with batch tagging / mass-tagging, you can dramatically reduce the effort for tagging one person many times in an album.
Please see the screenshot above for instructions. I hope the order of steps is shown clearly enough. If you want to tag more than one person, then repeat steps 2, 3, 4 for each person.